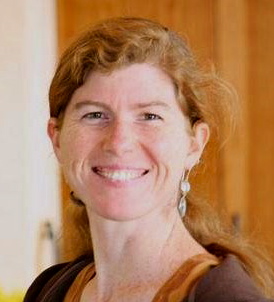 Jennifer Buys has worked in the field of holistic health since 1996.  She trained at the Oregon College of Oriental Medicine and the Oregon School of Massage, where she completed a Master's Degree in Acupuncture and Oriental Medicine, as well as advanced degrees in massage therapy. Jennifer completed an internship in Chinese Medicine at the Chengdu University of Traditional Medicine in Chengdu, China.  
Two years of travel in Asia allowed Jennifer the opportunity to immerse herself in the study of Buddhist meditation, traditional Thai massage, and Hatha and Kundalini Yoga. In addition to specialty certification in cranial and visceral work with The Upledger Institute and Dr. Solihin Thom, DO, she has completed training in the healing traditions of Dr. Richard Tan, Hannah Kroeger, Dr. John Christopher, and Dr. John Thie.  Most recently, in 2014 she completed a 150 hour certification in Advanced Japanese Acupuncture Techniques in the style of Kiiko Matsumoto.

As a practitioner, Jennifer bases her practice in the premise that healing is a multi-faceted endeavor that necessitates a comprehensive approach.  Her clients receive individually tailored sessions that draw upon her foundations in physical healing, mind-body medicine, and personal growth work.  With a base in such a wide variety of healing modalities, she can truly customize diverse treatment approaches that cater to the needs of each client.
Arising from her desire to educate the public on a broader scale about the depth, richness, and clinical efficacy of Chinese Medicine, Jennifer produced, edited, and hosted a feature length, award-winning documentary, entitled "East Meets West: Oriental Medicine and the Future of Healthcare in America."  The documentary covers the history, theory, and clinical applications of Chinese Medicine, and suggests a broader model of integrative medicine, that would bring together the best of Chinese medicine and western medicine, resulting in a much more potent and effective system of healthcare delivery. The film was nationally screened and it garnered both an honorable mention at the 2010 Los Angeles Reel Film Festival and a Special Jury Award at the Oregon Film Awards.